This page presents the bonuses and promotions for the year 2023 for online poker sites in UK. We guide you to the best sites to play your favorite card game.
---
Best poker sites in UK
For players from United Kingdom, here are the recommended poker sites in 2023.
---
How Does a Poker Bonus Work?
In online poker, a bonus is always offered to newly registered players. There are sometimes no deposit bonuses, but these are becoming increasingly rare. Generally, the bonus consists of an amount equivalent to the first deposit you make on the site, which is paid to your customer account in cash, gradually, based on the bonus points you accumulate by participating in games on the site you are playing on.
To take advantage of the best benefits, a promo code is often required, such as the Betclic promo code, the Unibet promo code, or the Pokerstars promo code. For more information, you can check the respective articles that present the advantages and promotions of each poker site mentioned above and provide you with the tips not to miss.


---
A Quick Note on Legislation
We strive to provide you, in our comparative tables, with online poker rooms that accept you based on your country of residence. Indeed, many states have implemented regulations for the online gaming sector. Please be aware that it is your responsibility to ensure that the site you register on is legal in your country of residence in 2023. Choosing a room based solely on the benefits it offers is not recommended.
The use of a VPN sometimes allows you to bypass the restrictions of operators, as some block their site to visitors with an IP address in a non-accepted country. However, this can be risky because in case of detection, you may have difficulty retrieving your winnings. Use it with caution.
---
Exploring Poker: The Game of Strategists
Poker is a popular card game that arouses the interest and fascination of many players around the world. By combining strategy, psychology, and chance, it offers an unparalleled gaming experience to enthusiasts. But what is poker exactly?
The Basics of Poker
First of all, it is important to know the general rules that govern poker. While several variants exist, some rules are common to all forms of poker:
The game is played with a deck of 52 cards, without jokers.
Players must form the best possible combination of cards, often with five cards in hand.
The values of the cards and combinations are the same for all poker variants.
The ultimate goal is to win all the chips at stake from other players, typically representing a sum of money.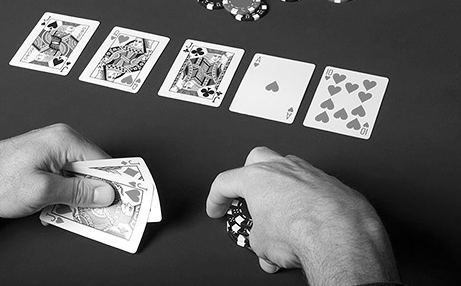 It is also important to master the specific poker vocabulary. Terms such as "raise," "check," "fold," or "all-in" are an integral part of the language of poker players and are essential for understanding the intricacies of the game.
Different Poker Variants
Over time, several variants of poker have emerged. Among the most well-known are:
Texas Hold'em: the most popular and televised variant, where each player receives two private cards and must create the best hand possible with five common cards revealed progressively in the center of the table.
Omaha: similar to Texas Hold'em but with four private cards for each player and a total of nine cards to form a hand (four personal and five common).
Seven Card Stud: each player receives seven cards, with three face down and four face up. The goal is to form the best five-card hand from these seven.
Razz: a variant of Seven Card Stud where the objective is to obtain the lowest possible hand.
Pot-Limit: In this variant, the maximum bet is limited to the current pot size.
Each of these formats follows specific rules that either enrich or complicate the game, depending on players' preferences.
Strategy at the Heart of Poker
If poker is particularly appreciated by players, it is largely due to the prominent role played by strategy in this game. Unlike other card games where chance dominates, here the skill and intelligence of the player are equally crucial.
Basics of Strategy
In poker, it is crucial to know your opponents well to anticipate their actions and adapt your playing style. This constant study of others requires keen observation, a degree of psychology, and a fair amount of deception. It is also important to master various technical elements specific to poker, such as:
Calculating odds (the probability of winning a hand)
Managing your position at the table
Noticing opponent tells (readable signs in opponents' behavior)
Controlling your own game and emotions
Playing According to Probabilities: A Key to Success
A significant part of poker lies in accurately assessing the probabilities of winning or losing a hand. This relies, among other things, on knowing the values of each card and every possible combination, as well as studying statistics related to the hands played by yourself and your opponents. Being able to take calculated risks based on these elements can greatly increase a player's chances of success.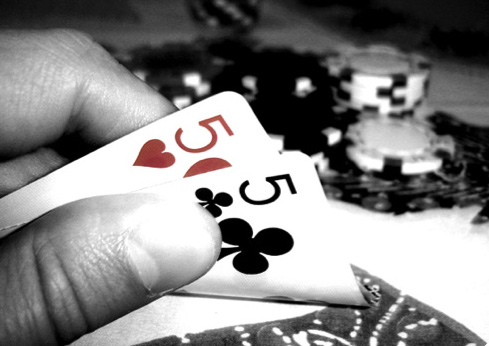 Poker: A Globally Recognized Game
In recent years, poker has become a true media phenomenon thanks to prestigious tournaments such as the World Series of Poker (WSOP), which bring together thousands of enthusiasts and professionals from around the world to compete in intense competitions with extravagant prizes. The growing popularity of the discipline has also contributed to the development of professional players who now make a living from their passion and share their knowledge with amateurs through books, training, and dedicated TV shows.
The Online Poker Boom
Online poker has made it considerably easier for interested individuals to access the game while offering new horizons to experienced players. Virtual poker platforms allow you to participate in games against opponents from around the world at any time of day or night, with stakes to suit all budgets. These gaming spaces are also very practical for learning the rules and getting acquainted with the various poker variants before joining a real table.
Playing Poker: Common Mistakes to Avoid
Finally, it is important to note that poker requires a certain personal investment to progress and improve. Here are some tips to avoid common mistakes among beginners:
Don't Rush: Take the time to learn the rules, combinations, and techniques before playing with real money.
Manage Your Budget: Do not spend more than you can afford to lose and bet intelligently based on your bankroll.
Play Seriously: Limit distractions to stay focused on your game and decisions.
Set Goals: Identify your strengths and weaknesses to continuously improve.
Play for free
Here is a little free game, without downloading, installation or registration, to allow you to discover poker.
In the end, poker remains a demanding and exciting discipline that deserves the attention of players eager to try their luck and develop their strategic skills around a virtual or real table.